We at FislerData are thankful for all of the participants who sign up for items on TimeToSignUp.
And we're really thankful for the account admins who have created sign up sheets so that participants can sign up for items.
And we're really, really thankful for account admins who like the online sign up sheet site so much that they send us homemade biscotti!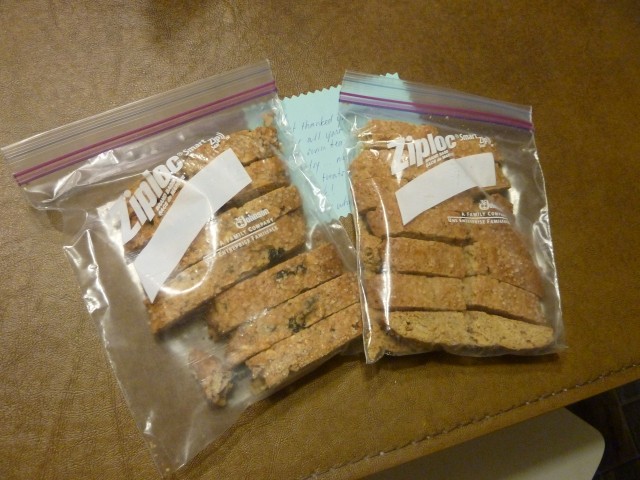 { 0 comments }